body,td,th { font-family: Raleway, sans-serif; color: #00000; } body { background-color: #ffffff; }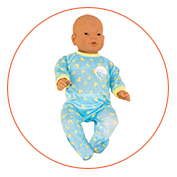 RealCare 3 Baby and Baby Package Deals
Give your students the most realistic simulated parenting experience available.
Australia's Hands-on Learning Specialists.
Virtual Know How is the sole Australian distributor for RealCare and RealCareer Simulators and Models servicing Australian Teachers and Educational Professionals only.
Excellent for use in middle and high schools as part of a parenting education, health or life skills curriculum. Great in hospital or clinic settings for antenatal education, screening daycare providers, or evaluating families for foster care placement.
Scroll down the page or click the link below >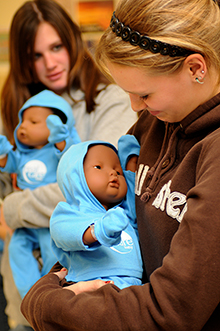 RealCare3 Baby
Experience the life-changing reality of caring for an infant.
True to life: Accurate physical features, life-like neck movements and real infant sounds. Anatomically correct male and female available. Five ethnic groups and six skin tones. Each Baby weighs approximately 3.5kg and measures 51cm in length.
Easy operation: Baby is totally wireless. Users wear an electronic ID on a wristband that ensures RealCare® Baby 3 detects their presence.
Realistic care: Baby requires feeding, burping, rocking and nappy changing.
Detailed data recording: Percentage of proper care for easy grading. Exact time and date for all events, including feeding, burping, rocking, diaper changing, missed care, wrong positioning, rough handling, head support failure, shaken baby, number of times each ID is used, total simulation time, total cry time
Real Infant Schedules: Choose from 15 schedules of real infants ranging in age from eight days to almost three months old.
Clothing Sensing: Teach the importance of dressing an infant appropriately for weather conditions.
Temperature Sensing: Cover safety issues such as leaving Baby in a hot or cold environment.
Durability: Built for repeated use in the toughest environments. Limited two-year warranty.
Included Curriculum: Our RealCare curriculum includes four sections:
Basic Infant Care covers child safety, emergency procedures, child abuse prevention and infant/toddler development.
A Guide to Parenting Skills for Life
Life Skills and Healthy Choices for Middle School Students
Healthy Choices: Relationships, Sexuality and Family Planning
---
RealCare Total Parenting Experience Pack
Inspire participants to interact with four major, hands-on, parenting experiences.
The Total Parenting Experience has everythingf you need - powerful hands-on activities, complete curriculum and supplies which cover crucial aspects of infant care.
These are real-life experiences that address pregnancy, substance abuse education, childcare skills and shaken baby syndrome.
There are three Total Parenting Experience Packs to choose from:
---
RealCare Baby No Hassle Packs

Such a great way to kick start your program.
Everything you need to give your students a RealCare Infant Simulator Experience. PLUS 100 free wristbands, access to 24/7 webinars on how get set up your Babies
There are three RealCare No Hassle Packs to choose from:
---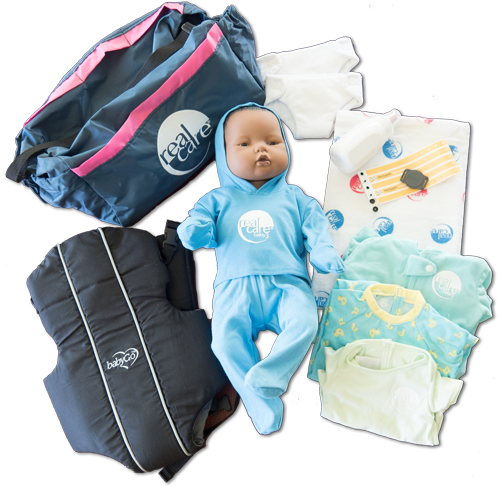 RealCare Single Babies
Have a small class? One or two RealCare Babies might do the trick.
There are two choices when purchasing single babies:
RealCare Total Control Pack (Comes with the Software, USB X-Stick and the Curriculum required to operate the RealCare Baby)
RealCare Additional Baby (Just a RealCare Baby without the Software, USB X-Stick and the Curriculum)
Purchase the Total Control Pack if you're buying one Baby. Simply add Additional Babies if you are after more than one Baby.
---
Ways to find out more