body,td,th { font-family: Raleway, sans-serif; color: #00000; } body { background-color: #ffffff; }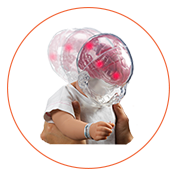 Special Needs Babies
Virtual Know How is the Australian distributor for RealCare and RealCareer Simulators and Models servicing Australian Teachers and Educational Professionals only.
Our RealCare Special Needs Babies address substance abuse education, prenatal education, infant safety.
Each simulator has everything you need – powerful, hands-on activities, complete curriculum, and supplies – to cover crucial aspects of infant care.
Scroll down the page or click the link below
NEW in 2018 - RealCare Premie Baby
Designed to help students, caregivers and parents-to-be understand the unique challenges and often complicated medical problems that can be associated with preterm birth.
Target Audience:
Middle school, high school or post-secondary students
Community education programs
Clinical education programs
Caregiver programs
Use Premie Baby and curriculum to address:
How preterm birth can occur
The potential size and physical development of a premature infant
Ways to prevent preterm birth
How to care for premature infants
---
RealCare Foetal Alcohol Manikin
Educates students about the lasting physical and mental effect drinking alcohol during pregnancy can have on an infant.
Foetal Alcohol Spectrum Disorder (FASD) is the leading cause of preventable mental disabilities.
Designed with the assistance of nurse and consultant specializing an Alcohol and Pregnancy Education
The RealCare Foetal Alcohol Manikin is based on real infants with Foetal Alcohol Syndrome
Represents a full term infant with deformities typical of a severe case of FASD
Available in 2 skin tones, anatomically correct female.
---
RealCare Drug Affected Baby
Graphically simulates an infant exposed to drugs during gestation.
The Drug-Affected Demonstrator gives an amazingly realistic demonstration of an infant exposed to drugs in the womb. Small for its gestational age, the Drug Affected Demonstrator is approximately 47cms long and weighs just over 1kg.
Has the anguished cry of an actual drug affected infant
Baby is premature in size and bears the hallmark features of a drug affected infant
Baby tremors and shakes simulating withdrawal trauma
Kit contains; Drug Affected Demonstrator, cloth nappy,receiving blanket, instructor handbook & 4 AA batteries.
Available in 2 skin tones, anatomically correct female.
---
RealCare Shaken Baby Simulator
One small life. One rash moment. No second chances.
There's no denying the instant and permanent effects of shaking a helpless baby when the RealCare Shaken Baby simulator is in your hands.
The life-sized electronic simulator is equipped with accelerometers that measure the force on the brain when shaken. A see-through vinyl head reveals LED lights that indicate the damaged areas of the brain in real time. Real infant cries stop abruptly as shaking continues and permanent brain damage occurs.
Combined with a curriculum that helps establish a plan for coping with an inconsolable baby, an experience with the RealCare Shaken Baby Syndrome Simulator™ will stick with participants for a lifetime.
---
RealCare Special Needs Babies Combo Pack
Three Special Needs Babies in One Discounted Pack
RealCare FAS Manikin
RealCare Drug Affected Baby
RealCare Shaken Baby Simulator
Comes with a convenient travel-storage case making it easier to store and protect your Babies
---
---
Ways to find out more